Modern Day Music Teachers
Are Getting It Wrong!
Most of the information on songwriting and music theory actually harmsyour musical abilities.
And in the next few minutes I'm going to tell you exactly why this is the case, and also the key to avoiding this and exploding your songwriting abilities.
The truth is, right now whether you realize or not, you have genius-level musical ideas, understandings, and abilities within you.
And if you can discover how to tap into these abilities your songwriting will be taken to soaring new heights within the blink of an eye.
Unfortunately though, as I began this article I mentioned that traditional songwriting methods and theories do nothing but BLOCK your ability to access these incredible resources.
Why is this?
Well, here's the answer…
---
Here's What's Wrong With Most Modern Day Music Theory
---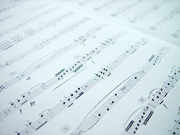 Music theory has you forever looking outsideof yourself for ways to compose music.
It has you reaching for proven chord progressions… choruses… bridges…
And as soon as you take this "formulaic approach" to writing music you are in serious trouble.
The thing is, as long as you are looking outside of yourself for answers, you're taking the focus off where the real magic is. Inside your very own head.
If you've read any of my work before you will realize that I take the "Socratic" approach to writing music.
Socratic Method acknowledges that everything you need to create genius level music is already within you.
You already have a strong opinion for what music should sound like in it's most perfect form. You also have the ability to generate idea after idea that supports this idea of "perfect music". But unfortunately, traditional music theories and songwriting concepts are taking your focus OFF of this natural ability you have.
So what should you do? Well…
Your job is to learn how to go inside your own head and draw these musical ideas, understandings and abilities.
In this article I want to give you a specific example of how normal methods of songwriting are so damaging to your ability to write music. Also I want to give you the "flip side"… an example of what happens when you change your focus and begin drawing your musical inspirations from within.
In fact, let's start with the "flip side".
First, let's do a quick exercise…
Sit quietly in your seat, and in your mind… begin playing some music. It can be anything you choose… one of your own pieces or maybe a favorite track.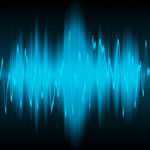 Now, as you do this… how clear is the signal?
Can you hear everything clearly? Or is everything a bit muddled?
Believe it or not, what you're practicing right now is a skill that's crucial to songwriting. And when you take this "drawing from within" approach… the Socratic way of writing music… The musical signal in your head will become crystal clear.
You will begin to notice music playing inside your head in stunning detail.
You will also get much better at noticing the ideas that occur to you that are very subtle.
When you just performed the exercise before, you probably noticed that some of the elements were a little subtle. They may have been a bit hard to make out.
Well, with the correct training you will find it MUCH easier to be receptive to these subtle signals. You will be able to decipher them easier and they will be much clearer and obvious to you.
Why is this important? Well… the answer is quite profound…
When you create music, your brain continuously sends you subtle signals just like the ones you just noticed. And it's usually in these subtle signals that your most brilliant ideas lie.
This is the reason some musicians go on to reach genius level while the vast majority fall far behind.
These "geniuses" are sensitive to the subtle musical signals generated by their brains. They tap into these signals, and use the rich, inspirational ideas within them.
More and more research studies are showing that the difference between a genius is more a case of them being able to tap into certain resources in their brains… resources that you and I have as well.
So here's the thing.
---
With One Simple Change You Can Increase The Quality Of Your Songwriting Beyond Your Wildest Expectations
---
And here's the simple change.
You need to being "looking within yourself" for your song ideas.
You can get an in depth approach including techniques and exercises in my songwriting course The Songwriting Genius Within You.
The bottom line is, your mind already knows how to create magnificent musical ideas… both lyrical and musical.
All you need to do is begin tuning into these ideas. And when you do this, you're ability to hear music in your head in stunning detail gets better and better.
After a few short weeks of this training you'll be astounded at how easily you can tune into the musical impressions in your mind, and use them to construct masterpieces, over and over again.
Also, one of the most miraculous things about this method, is you'll notice ideas simply occurring to you "out of the blue".
Many people associate creating a song with lots of hard work, strain, and frustration.
If you do things correctly though, it's quite the opposite… It's more of a "watching game" than anything else.
You simply notice when a musical ideas begins "playing" inside your mind. Then you sit back, and enjoy yourself as this piece of music is seemingly "written" for you, with no effort on your behalf.
(I realize this may sound a little strange… what's happening here is your unconscious mind is creating music for you. Because you're not aware of most of what goes on in your mind, it "seems" as if you're not playing any role in the writing process.)
By now you can probably see how trying to "piece together" chord progressions and second hand songwriting ideas is just a distraction from the wonderful creativity that streams through your mind all the time.
Another important concept, which I won't get into too deeply for fear of stretching this article too long, is you get more of what you reinforce. This means as you adopt this new way of writing music and lyrics, the volume and quality of your ideas will continue on an upwards spiral.
These are the strategies that musical geniuses themselves follow intuitively.
I've done extensive research into many of the "musical geniuses" of the past few decades… Wolfgang Amadaus Mozart in particular…
Over and over again, principles such as the one I've just described to you were used by these amazing musicians.
I've compiled all of these principles into a course that contains simple exercises and techniques that will "draw out your inner genius", causing you to write music that makes you to wonder how you created something so miraculous!
Hundreds of musicians have already been though the course, and marveled at how much their creative musical powers increased with the training.
You can read their stories and also investigate this cutting edge songwriting course by clicking here.
Show me you're alive! Leave me a comment below...
Do you have any thoughts about this post? Share it!
Comments
Click below to see contributions from other visitors to this page...

Mark Sapsford

Hi Geoff Yes I'm alive! Firstly, I think your article is most important and to anyone reading it hopefully it will stop potential songwriters making …
Aspiring Songwriter

Geoff. I'm alive and still writing songs. I'd like to commend you on your articles because they alone have inspired and enhanced my songwriting. I find …
Seems backwards

Here you are talking about teaching people how to tap into what I have been doing for several years. I hear beautiful music in my head. It can sound …
magnificent advice on songwriting

magnificent!!! Brilliant!!!! and right on!
Unleashing the secret Not rated yet
When sitting back and listening to my "own subconscious music" it's easy to see that this system works.On the other hand a lot of people may find it difficult …
Thankyou! Not rated yet
This is definitely THE songwriting process I have been searching for a long time. I have been amazed at how some musicians/song writers can hear whole …
Just in time! Not rated yet
I've been working on a musical project for school, and I had been trying to formulize (I know it's not a word) my original idea to make it easier, but …
Are You Going Against The Current Of Creativity ? Not rated yet
I truly enjoyed that article ! I too have to agree that it should be a simple, easy process. I believe that anytime we create anything, we are under divine …
Free writer Not rated yet
I already write on a professional level. Can I be even better then I am already? I write lyric and music without an instrument. It just flows out of my …
Thanks Not rated yet
Good article. I am going to use this while writing songs. Thank you
We Actually are a Genius of are own.... Hmmm... Not rated yet
I really love and agree with this article... I'm a young up and coming artist in the Nort East U.S an it is true what you say about school taught methods... …
Using Theory Can Be Helpful To The Creative Process Not rated yet
Geoff I agree with you that we should look within. However, it does't hurt to have the theory knowledge to fall back on sometimes. If a person is not …
John Not rated yet
This article was very helpful. Most of what you stated is what I go through very often.I have ideas but i get lost in putting them in a song format. Thank …
nice work Not rated yet
It sounds like we need to find the inspiration within ourselves instead of rehashing the same old same old . Thanks for the tip
hotazhell muzik Not rated yet
i love your help and your approach to music... its helped me stay structurally sound... writing and composing. Its my secret weapon when things get to …
Vivathony Not rated yet
HI Geoff, I bought your course a year ago and have really connected with the core concepts of creating music with the unconscious. Before buying …
I can relate, and therefore confirm. Not rated yet
Some of my most exciting songwriting experiences resulted from those kinds of techniques :)
The genius inside Not rated yet
I find this article intriguing. For i have this happen to me daily for a long time. I also let my own concerts play in my brain. I find the best part …
Help!!! Not rated yet
I have had mega tunes I have run through my conscious & unconscious brain over the years. My problem is getting them into a form to remember, record, etc. …
Earl Aldridge Not rated yet
Great article. I believe that your may have found the key to American's greatness. One might say the pioneering spirit. Keep up the good work. …
j2strat@yahoo.ca Not rated yet
Right on the money! I always had an instinct that the vast majority of musicians were being hindered with traditional music theory instruction. Not …
Dan cGillivray ( Songwriting name Ian McDaniels) Not rated yet
I agree with almost everything you wrote. I've heard the same things just worded different.I agree in song structure, but these structures can make you …
Genius! Not rated yet
Really helpful stuff here... looking within is where real music is born. Ive been working on a couple songs but i keep having some trouble with the chorus... …
Very helpful article Not rated yet
Great article. I have read your book a while back but as I started to pick up my guitar and try to learn more I got back to the scales and progressions. …
I believe in this principle. Not rated yet
I am a strong believer in this theory. I noticed some time back that if I would just get in tune with nature all around me and just be still, my mind …
SONG WRITHING Not rated yet
SOUND LIKE YOU KNOW HOW ITS DONE THANKS FOR SHAREING WITH JIMMY MACK I LOVE MUSIC AND WORKING TO COME UP WITH A GOOD SONG ONE DAY I HOPE KEEP ROCKING MY …
Too true... Not rated yet
In my limited experience of songwriting, I've definitely experienced the feeling of writing a song that just seems to flow and almost writes itself. I've …
Hearing Music in Your Head Not rated yet
Lately I've been thinking about giving up trying to become a musician and composer and just stick to being a hobbyist guitar player because of this very …
I hear masterpieces Not rated yet
I hear masterpieces in my head. Now I am trying to bring my musicianship up to a higher level, so I can create (or recreate) what I hear.
good advice Not rated yet
i`ll train with this advice. thanks
Remarks Not rated yet
Hi my name is Moravia and I'm a self-taught pianist. I agree with everything that you have written. I, too, hear music in my head and I am fortunately …
intuition Not rated yet
great article - I totally agree as a songwriter and composer, it's all about letting the ideas come to you and then riding the wave - a bit like surfing... …
Chord "substitution" Not rated yet
Using the methods described in "The Songwriting Genius Within You" has had a profound effect on my creativity. My most recently finished song was written …
stephen crane Not rated yet
This article is right on the money, this is exactly how to write great songs.
"That's Very Interesting,I Like It" Not rated yet
Thanks for very interesting article. I am someone who's trying to improve his songwriting abilities and finishing songs that I start. I like the way …
creativity Not rated yet
Many thanks Geoff for your emails.I'm always fascinated by these kinds of ideas.Check my ebay shop for booklets I wrote early 90s about improvisation and …
Mr. Not rated yet
Really. this method seems strange, but I think I have used it subconsciously before. I am into composing church hymns. some of the good hymns I have composed …
Right On Not rated yet
I have always heard music in my head in amazing and rich detail ever since I was a kid. I have never been able to explain it. While theory DOES matter, …
gordon [gordo] adams Not rated yet
hi geoff i have your book and love it . it really helped me when i get down and can't think of anything to write. i like this article ,it has some really …
this works for music; how about lyrics? Not rated yet
I took your course and have been writing music from the gift of the subconscious mind. I'm finding that it would be a help to me to study intervals so …
music Not rated yet
Yeah I agree with you on this it should come from within not from what others tell us to do ..I feel we all have music in our soul smiles ..
Elizabeth Not rated yet
You are wonderful Geoff ! I thoroughly enjoyed reading Your article,i found it interesting and very encouraging!!!!!!!!!!
hey Not rated yet
This article really fits me Becuz I know im a musical genius already
Thanks Geoff Not rated yet
Thanks Geoff, Bought your e-book it helped me a lot with my song writing.Looking forward to hear from you soon regards R
you're great! Not rated yet
you're such a great mentor to have! am so grateful for knowing you! thanks a million times and do have a lovely day!
agree! Not rated yet
I always hated working with the logical theoretical song writers....they always talk about what'should' be the next chord!