Free Songwriting Links And Resources
That Will Give Your Songwriting
An Instant "Boost"
Below you will find a collection of free songwriting links that will have you well on your way to becoming an excellent songwriter.
---
Premium Content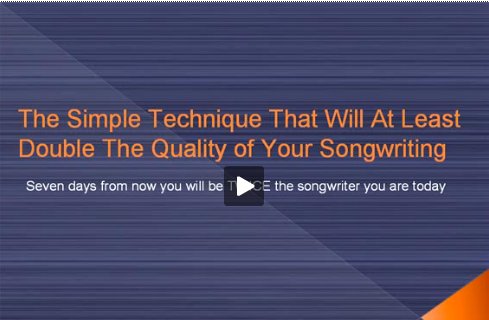 Click here to watch the Simple Technique That Double's The Quality Of Your Songwriting

---
The resources listed contain very effective techniques and when you follow them you'll be able to:
Easily create song ideas of wonderful quality
Create an endless flow of magical musical ideas
Write lyrics rich with emotion and meaning
Enjoy these resources and be sure to write in about any successes or notable experiences you have!
The first link will take you to a page where you can sign up for my songwriting newsletter. When you join this you will immediately get access to many songwriting video tutorials, articles, techniques and more.
You Can Sign Up By Clicking Here And Following The Instructions
The next resource will take you through a "musical idea' generating technique that's highly effective at creating a massive flow of inspirational musical ideas. Be sure to give this one a shot!
Free Songwriting Links – Click Here To Access This Technique
And finally, here's a lyric generating technique that will allow you to write pages of exciting, emotional lyrics in a short time. If you've ever been caught with "writers block" or something similar, this exercise will help you "blast though" this block and into a rich stream of meaningful lyric ideas.
Click Here To Access This Lyric Writing Technique I really mean it when I say these techniques will give you more great quality ideas that you'll have time to pursue! It's a wonderful thing… living a life in a wonderful inspired state… song ideas flowing out of you all the time.
Do these techniques often and this will be your musical reality. I wish you all the best with your songwriting!