Songwriting Tips
On this page you will find songwriting tips that can literally transform your songwriting abilities in a few short weeks.
---
Premium Content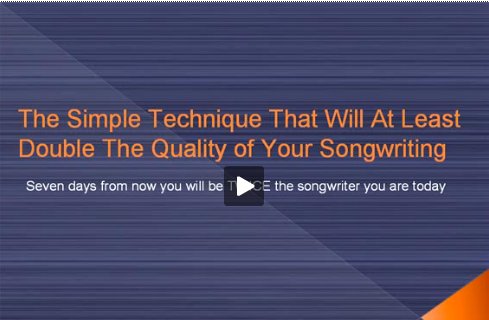 Click here to watch the Simple Technique That Double's The Quality Of Your Songwriting

---
These tips are a results of years of research into the creativity process, and studying the greatest musicians who ever lived.
Use the tips on this page and you will discover the creativity and brilliance within you that you never knew existed. (Each new article will open in a new window)
Songwriting Techniques
The Simple Seven Day Songwriting Technique
Inspired by the leader in accelerated learning and creativity, Win Wenger, this songwriting technique will cause more musical growth than 99% of any other technique you will find.
More Tips
Free Songwriting Tips Reveals The Secret To Exploding Your Creativity
How To Discover New Songwriting Abilities Every Time You Write
How To Inject Magic Into Your Songs
The 100 Year Old Secret To Unleashing Your Hidden Genius
How To Stop Blocking Your Best Creativity
How To Write Song Lyrics That Deliever A Profound, Emotional Experience
Beginner Songwriting - How To Get You Off To A Flying Start
Use Contrast To Take Your Listeners On A Memorable Journey
Songwriting Help With Creating Song Structures
Why Do Most Songwriting Techniques Suck The Life Out Of Your Songs?
Use Your Most Powerful Resource To Write Amazing Music And Lyrics
Getting Your Melody And Lyrics To Interlock Like Magic
Tips To Unleashing An Unstoppable Flow Of Breathtaking Masterpieces
What Can The 500 Most Successful People Of All Time Teach Us About Successful Songwriting?
Two Powerful Tips On Songwriting
The Number One Key To Writing A Good Song
Need Help With Your Songwriting Process?
Discover a simple formula that will blast you past confusion and have you write songs that you LOVE… as well as leave you knowing exactly how to become the best songwriter you can be.