How To Write A Melody That 'll
Dazzle Your Audience
Want to know how to write a melody that'll blow away your listeners?
Watch this video for three techniques that'll allow you to discover the naturally gifted songwriter within...
---
Premium Content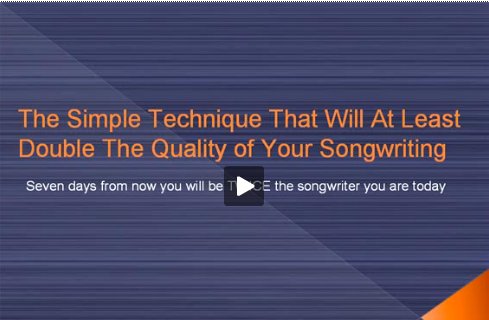 Click here to watch the Simple Technique That Double's The Quality Of Your Songwriting

---
Once you know these techniques you won't believe how easily and often stunning melodies will come to you... and every melody you write will instantly hook your fans and have them listening intently the whole song.
One last thing... You'll notice that the word "irresistible" has incorrect spelling on the first page. I apologize for that however am too lazy to go in and fix it!
To get the whole story about how you can crush through the barriers that are holding you back from reaching your full potential as a songwriter (which is far more than you can imagine)...
Click Here And Discover The Natural Gifted Songwriter Within
Show me you're alive! Leave me a comment below...
Do you have any thoughts about this post? Share it!
Comments
Click below to see contributions from other visitors to this page...