Finding The "Blue Zone" – The Ultimate Songwriting Mindset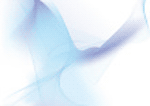 I want to talk to you about a very important songwriting technique.
In fact, if you want to be an amazing songwriter, it's absolutely CRUCIAL.
Why is it so vital you use this technique?
Well, quite simply…
---
Premium Content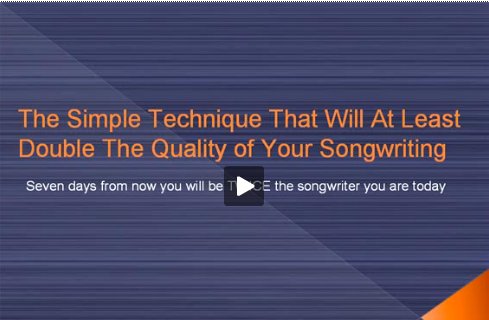 Click here to watch the Simple Technique That Double's The Quality Of Your Songwriting

---
The musicians who understand what I'm about to tell you THRIVE as songwriters. They constantly enjoy writing dramatic, exciting songs of stunning quality.
On the other hand, the musicians who don't utilize this fascinating technique struggle big time. They are constantly frustrated… They feel as if they're always banging their heads against the wall.
They know that they are worthy of writing great music and lyrics, but for some unknown reason, they never uncover these ideas.
Why is this?
Well, this leads me to the point of this article…
---
I call it, "getting into the blue zone".
---
What on earth is the blue zone you may ask?
Well, the blue zone is something that I discovered a few years ago. I went through a period in my life where I became obsessed with the creativity process, and also where human genius comes from.
In this total obsession, I delved deep into many research studies that sought to discover the secret to creativity.
As I conducted this research I uncovered something very interesting.
One of the most profound discoveries that has been made about creativity and human genius is what I call "the blue zone".
---
So what is this mysterious "blue zone" and how does it relate to songwriting? 
---
Well, what it means is you do ALL of your songwriting in a mental state where you are MOST RECEPTIVE to your creativity.
In the blue zone, you'll find that ideas come to you easily. Not only that, but ideas will come to you in large streams, over and over again.
Have you ever had a time in your life when all of a sudden you were HIT by a rich stream of fascinating ideas?
Think for a moment. I bet this has happened to you before.
It doesn't even need to have anything to do with music. Maybe all of a sudden you had a great idea about where to go for dinner, who you will invite, etc.
Well, when you were in this "creative state" there was actually something VERY different going on inside your head, as opposed to the majority of your waking life.
This difference has a lot to do with the brain waves that you were producing.
There's a certain mix of very specific "blue zone" brainwaves that creates this state where ideas magically come to you over and over. Once you begin producing these brain waves, you will enter into "the blue zone" and will be able to create inspiring song ideas very easily.
---
Here's How Getting Into The "Blue Zone" Will Affect Your Songwritng 
---
Well, it's simple. If you try to write music or lyrics when you are "outside" of the blue zone, you will end up frustrated.
Whereas 10 minutes of writing music or lyrics whilst in the blue zone will result in 5-10 mesmerizing song ideas of amazing quality.
Understanding the "blue zone" is SO important if you want to write songs to your full potential.
Musicians who can't get into this state will never even scratch the surface of what they're capable of.
The exciting thing is though, if you master "getting into the blue zone" you will open yourself up to mind boggling creative possibilities.
I know musicians that discovered how to get into this ultra creative state, and they went from being bland, boring songwriters to writing incredible action-packed songs that went on to become hit singles.
---
How To Find The "Blue Zone"
---
So now you know that discovering how to get "into the blue zone" is a vital piece to the songwriting puzzle, let's look at how you can find this state of invigorating creative mastery.
Now, there are many powerful techniques you can use to find "the blue zone". I'll give you a small example in a moment. First though, in my course The Songwriting Genius Within You there are many procedures and techniques you can use to "find the blue zone" and tap into the enormous songwriting potential within you.
You Can Discover This Cutting Edge Songwriting Guide Here
Ok, let's get into an exercise that will allow you to get "into the blue zone".
This exercise is about making a small "tweak" in your ATTITUDE.
First, have you ever noticed that when you're dreaming you have a tremendous amount of creativity?
In fact, in most of the whirlwind adventures you have whilst asleep you probably feel like you have no control of what's going on.
Just imagine what your songwriting could be like if you're ideas followed this same freeflowing, intense, creative pattern? (You're onto something there!)
Now the reason you experience this intense creativity when your sleeping is this: when asleep, many of the logical brain functions that carry you through a normal day are not operating.
It's the logical functions of the brain that keep you sane throughout the day, but unfortunately they disallow you from tapping into the rich creativity of your mind.
But when you're dreaming, because they "shut down" temporarily, all of a sudden you begin to access the creative output of your unconscious mind.
So to enter into "the blue zone" you need to manually "shut down" some of these logical functions, in order to become aware of the vast creative potential of your mind.
When you do this, miraculous ideas will flow so thick and fast, it'll be hard to keep track of them!
---
Here's What You Need To Do To Experience This
---
First, choose an art form that you have absolutely no talent at.
This may be painting… drawing… or anything else you can think of.
Now, begin to create something … for example if you chose drawing, take out a piece of paper and begin doodling freely.
As you do this, notice how you are NOT ATTACHED to the results. You KNOW that you're no good at this, so you simply don't care how the finished product comes out!
Do this for five to ten minutes. Create freely. Have fun with it. The results don't matter.
The only thing I ask you do is pay attention to the ATTITUDE you are creating with.
Notice what it feels like to create with no attachment to the result.
---
What Makes This Exercise So Powerful? 
---
Well, by creating without any attachment to the result you are actually "shutting down" some of the logical brain functions that BLOCK your creativity.
To prove this to you… once you've finished your "fun" session with the art form that you have no talent at… let's begin the real deal.
Pick up your instrument or prepare a piece of paper to write lyrics on… and begin to create freely with the same attitude. Completely detach yourself from the results.
Enjoy yourself, and have the "I couldn't care less what comes out of this" attitude.
Do this and you will find yourself sinking into "the blue zone". And the longer you create in this state, the further you will sink into this creative trace.
And you move further into "the blue zone", ideas will come thicker and the quality will improve more and more.
Do this. It works amazingly well.
In fact, record the whole session… And once you've been playing "in the blue zone" for 20 minutes or so, rewind the recording and listen to the results.
Amazing.
I promise you'll enjoy the results :-)
In this end it comes down to this. The longer you spend creating in the blue zone, the better at songwriting you get. .
Once more, if you want to pump up your songwriting power to unheard of levels… and become a truly special musician, check out The Songwriting Genius Within You. The songwriting potential inside of you is more than you could ever believe, and the ideas in this course will bring this out for all to hear.
Click Here To Become A Master Songwriter
Show me you're alive! Leave me a comment below...
Do you have any thoughts about this post? Share it!
Comments
Click below to see contributions from other visitors to this page...